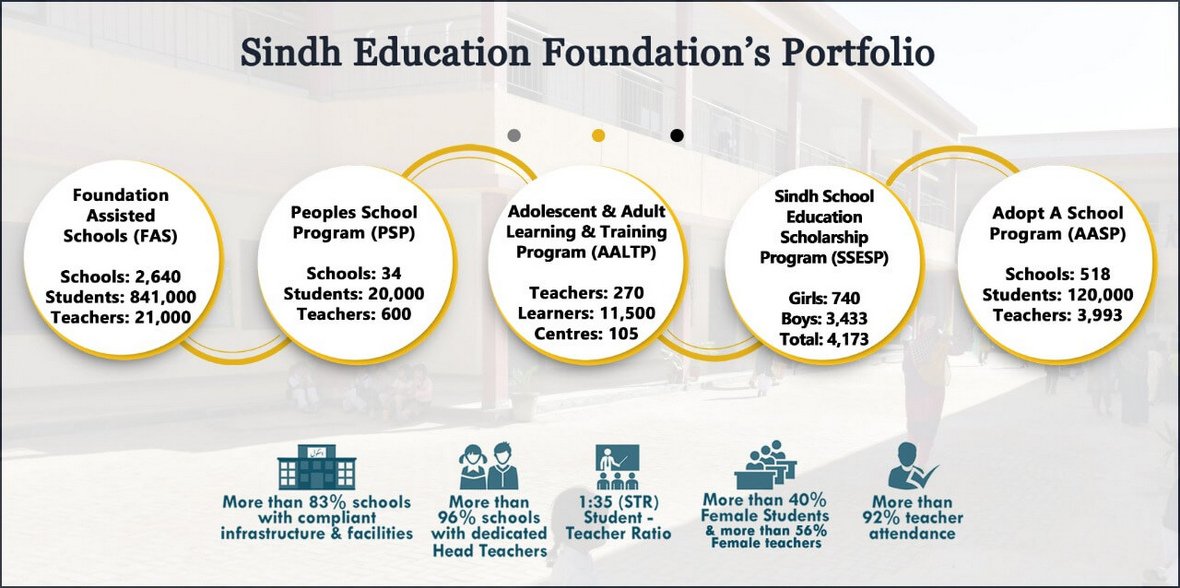 Vision
To Empower Marginalized Communities Towards Social Change By Creating and Facilitating new approaches …
Objectives
Quality Education Through the power of quality education enabling moral, spiritual and intellectual enlightenment…
Educational Framework
The concept of Public Private Partnership (PPP) has emerged as a response and a means to enhance…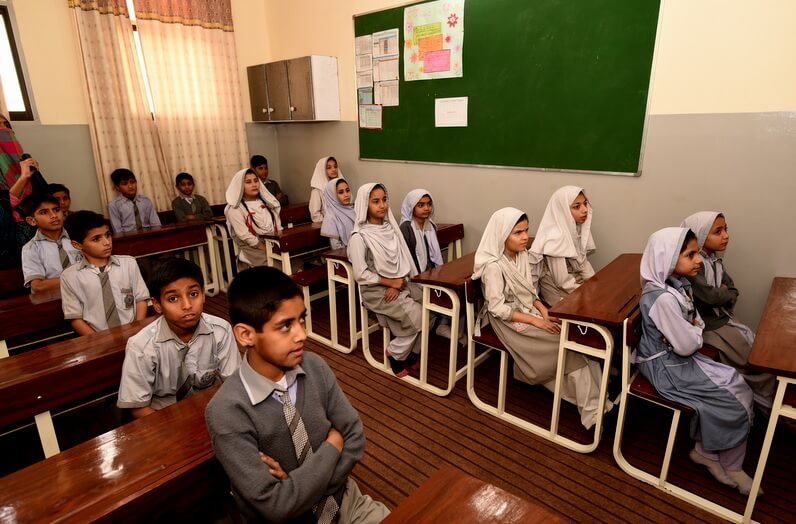 Text from the budget speech of Syed Murad Ali Shah, Honorable Chief Minister, Sindh / Chairman, SEF Board of Governors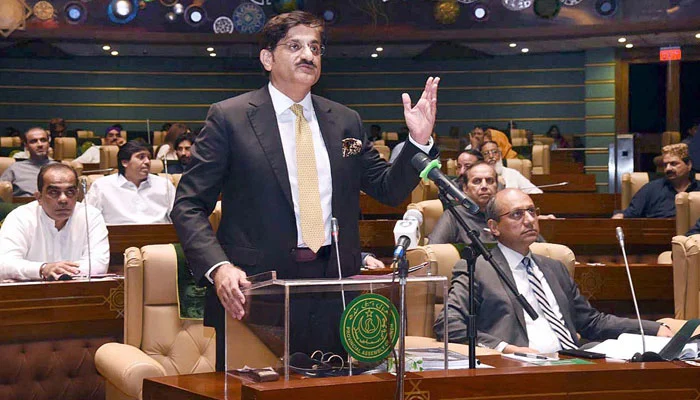 Foundation will be functionalizing around 500-800 viable government schools' buildings under the Foundation's Public-Private Partnership Model

Upgrade as many schools as viable in order to provide post-prim, education (element, & secondary) to the most deserving communities especially girl students across Sindh. It is estimated that around 15,000 students will benefit from this intervention in the Academic Year 2022-23.

Expanding its Non-formal Education portfolio through present as well as new partners. It is expected that another 20,000 learners will benefit from the expansion of NFE portfolio of the Foundation.

The Youth Education Employment Empowerment Project has been launched with a dedicated focus on educating, training, and empowering 15,000 youth in Sindh as joint initiative with the UNDP on 50/50 cost sharing basis. Till now, the Project Management Unit (PMU) has been established which is engaged in a scoping exercise. The Project is also mobilizing private sector including textile, automotive, construction, agriculture, and services sectors. The Project has taken all the relevant government departments and bodies on board including Sports and Youth Affairs, Govt. of Sindh and STEVTA. The Project is going to give an impetus to the implementation of the Sindh Youth Policy in the province.
Programs merger in view of restructuring
The merger of programs was initiated in the background of the restructuring drive in 2015 which was based on a thorough review of school performances that pointed to the need for streamlining management, quality, and enrolment. The programmatic restructuring is aimed at improving governance, assuring standardization and enhancing quality by improving school environment, academic capacity building and modernization of knowledge delivery.
The structural variances in the programmatic portfolio have been removed through various steps including revision of contracts, policy streamlining, mandatory appointment of head and subject teachers, and elimination of multi-grading of schools. Massive reforms in student enrolment have been introduced with emphasis on rationalization of student-teacher ratio and student-to-classroom ratio.
Early Childhood set ups, laboratories, playground and co-curricular facilities are being vigorously pursued. Necessary infrastructure for ICT-based learning has also been introduced. This is in addition to the emphasis on assuring environment-friendly schools (through clean energy) and promotion of healthy and hygienic environment with access to clean drinking water and toilet facilities.
FAS endeavors to shift the paradigm of SEF partners to an education-oriented social enterprise. SEF's vision of quality education transcends access to basic schooling and improving literacy rates with a resolve to develop and implement viable models of academic delivery through public private and community partnerships, which are contextually relevant to the local needs; and, they directly contribute to the sustainable development of the communities being served.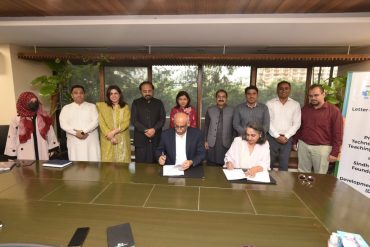 Sindh Education Foundation has signed the 'Letter of Understanding (LoU)' with Read More»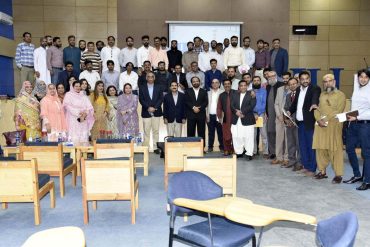 The Human Resource Department of Sindh Education Foundation, Government of Sindh Read More»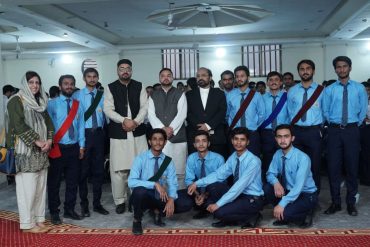 The Deputy Managing Director (Support & Services), Mr.Naeem Anwar visited Dr.AQ Read More»